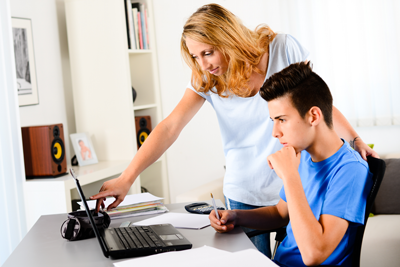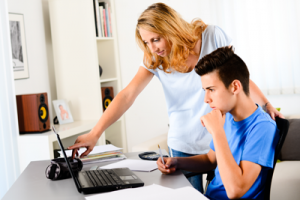 Learning Coaches are usually the student's parent or another responsible adult who are dedicated to making sure their child receives a quality education.
A Learning Coach supports the student in the learning process while they are enrolled in the Black Hills Online Learning Community program. They are responsible for ensuring their student is on track with assignments and coursework as well as communicating with their teachers throughout the school year. Learning Coaches play an active role and should plan to monitor student work each day.
Grades K-5:  Many lessons are assessed through an online quiz, however, learning coaches will be responsible for assessing some work as well.  Lessons that don't have an online quiz will need to be reviewed by a learning coach and marked complete.  This includes, but is not limited to, writing assignments and other offline lessons.
Grade 6-12:  Assignments are graded online or by the course instructor.  Learning coaches are responsible for keeping informed of student progress and helping to ensure adequate progress is being maintained.